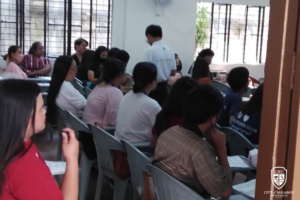 The College of Teacher Education is thrilled to kick off the first day of the Program Assessment Course (PRASCO) on April 16, 2023, at the Academic Development Center! This comprehensive program is tailored to prepare our hardworking graduating students for the Licensure Examination for Teachers.
As we embark on this exciting journey, we remain committed to empowering our future educators with the necessary knowledge and skills to excel in their profession.
Best of luck to all our soon-to-be graduates as they undertake this crucial step towards becoming certified teachers! We believe in you!