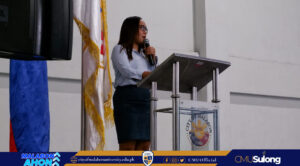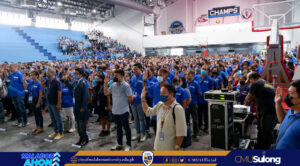 "Unity, Pride, and Honor filled the air at Malabon Sports Complex as the Malabon City Hall and City of Malabon University Employees gathered for a remarkable flag raising ceremony on May 15, 2023.
Hosted by the City of Malabon University management and presided over by Ms. Bernadette Guzman, the ceremony commenced with an awe-inspiring performance by the Cultural Dancers of the City of Malabon University, showcasing their interpretative dance.
The programme proper began with the "Panunumpa sa Watawat ng Pilipinas" led by Mr. Myrwyn Bautista. This was followed by Mr. Jeffrey Benesisto leading the recitation of the "Panunumpa sa Lingkod Bayan," and Dr. Glen DV De Leon enlightening us with the Mission and Vision.
Mayor Jeannie Sandoval graced the ceremony with her presence and delivered a special message to everyone, emphasizing the importance of unity and commitment to our shared goals.
The City Mayor gratefully received Art Works from renowned artist Al Siochi, while also acknowledging individuals who have brought glory to the city, including personalities, government employees, teachers, and students.
The enchanting voices of the Malabon Concert Singers filled the air as they performed selected OPM songs, serenading the crowd.
To conclude the ceremony, a delightful surprise appreciation was dedicated to mothers in celebration of Mother's Day.
Together, let us continue to raise our flag high and shine as a beacon of progress and harmony.