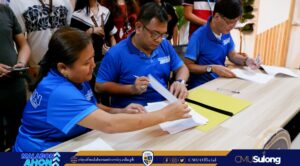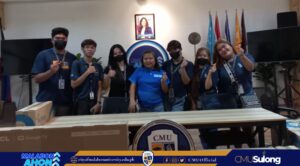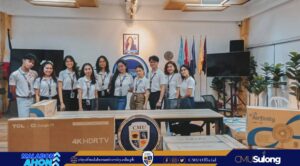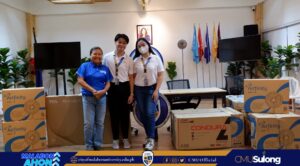 On May 26, 2023, an inspiring ceremonial turnover took place at the City of Malabon University as the College of Business & Accountancy (CBA) and the College of Computer Studies (CCS) joined forces with recognized student organizations. This event brought together representatives from various organizations, including the Junior Philippine Institute of Accountants, Junior Financial Executives, Junior Marketing Association, Junior Philippine Computer Society, and Human Resource Students' Association, all united by their commitment to excellence.
With hearts full of compassion and dedication, their generosity resulted in the donation of vital equipment, ensuring enhanced facilities for both CBA and CCS. The donation included a 50-inch TV exclusively designated for the CBA Building, an air conditioner to optimise comfort at the CMU Clinic, and fourteen units of 16-inch stand fans to amplify ventilation within the CCS Building.
In the spirit of appreciation and gratitude, the University President, Dr. Glen De Leon, along with the University Nurse, Ms. Irish Hernandez, CCS Dean Dr. Cayetano A. Nicolas, and CBA Dean Dr. Janine Moneda-Dela Cruz, were present to receive these valuable donations on behalf of City of Malabon University.
The City of Malabon University remains committed to providing a progressive educational journey where passion, innovation, and unity converge. Together, we will continue to shape future leaders, ignite minds, and build a brighter tomorrow.