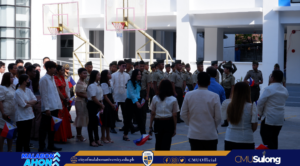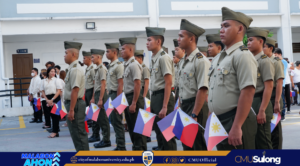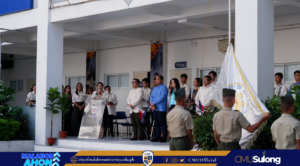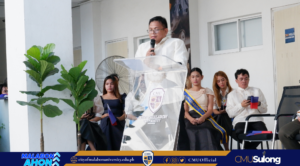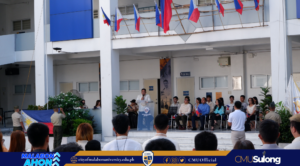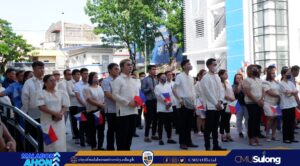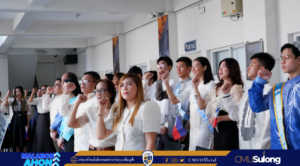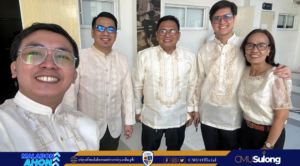 On May 29, 2023, the City of Malabon University (CMU) proudly held a flag ceremony at the CMU grounds in honor of National Flag Day, celebrated on May 28.
The ceremony was hosted by Ms. Marian Matutina, representing the Junior Marketing Association. The spirit of unity was evident as the administrators, personnel, faculty, and student leaders came together, adorning themselves in their finest Filipiniana attire, truly embodying the beauty of our rich cultural heritage.
The day commenced with the opening remarks by our CMU President, Dr. Glen DV. De Leon, and we were honored to have the presence of Mayor Jeannie Sandoval, who delivered an inspirational message that touched the hearts of everyone present.
We express our heartfelt gratitude to City Administrator Dr. Alexander Rosete, Vice President for Administration and Finance Engr. Baby Ruth Senaida, and Vice President for Institutional Development and External Affairs Dr. Willam Enrique for their presence and unwavering support.
The event also witnessed the presence of the candidates and the winner of Ginoo at Binibining Malabon 2023, along with the Ambassador of Goodwill from the College of Arts and Sciences.
The Cultural and Performing Arts group performed the Etnikong Sayaw. As the ceremony drew to a close, attendees waved their flags while singing "Dakilang Lahi."
The City of Malabon University extends its gratitude to those who made this celebration a success. Together, we honor the flag, cherish our cultural heritage, and embrace the bright future that lies ahead.