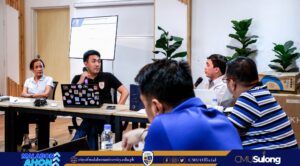 On May 30, 2023, the City of Malabon University held a Local Personnel Selection Board Meeting for Summer 2023 Classes at CMU Hall.
The Local Personnel Selection Board carefully assesses the qualifications, achievements, and contributions of our faculty members. Through this process, we aim to ensure that our faculty's expertise aligns with the needs of our students, maintaining the high standards of education at our university. The university is also ensuring the utmost transparency and fairness in this evaluation process, fostering an environment that upholds our university's values.
As a university committed to excellence, this meeting is important for the betterment of our university and the academic experience of our students.
Let's work together to shape a brighter future for CMU and its dedicated learners!