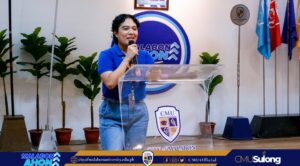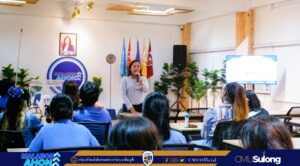 The City of Malabon University's Student Affairs Office (SAO) kicked off an extraordinary journey towards leadership excellence during the first 2 days of the Student Leadership Training Camp Program, held on June 23 and June 26, 2023, at the CMU Hall.
All the Student leaders from different Organizations at CMU attended this transformative event, setting the stage for a future of remarkable leadership within the university.
Day 1 – June 23, 2023:Our aspiring student leaders gathered for an empowering orientation led by Professor Jeffrey Benesisto, LPT, the Director of Quality Assurance and Internal Audit/Executive Assistant to the President. He instilled in them a profound sense of purpose and a clear understanding of the university's goals.
Dr. Arnel Basilio, the Dean of the College of Arts and Sciences, then took the stage to discuss integrity, decision-making, and accountability as vital components of a powerful leadership identity.
Day 2 – June 26, 2023: Our University President, Dr. Glen DV De Leon, opened the session with his insightful remarks.
Dr. Jose Rapsing, the Dean of the College of Teachers Education (CTE), shared essential core values that should be nurtured by every organization, fostering a culture of excellence.
Dr. Janine Moneda-Dela Cruz, the Dean of the College of Business and Accountancy (CBA), emphasized organizational management and SMART goal setting, laying the foundation for effective vision and mission.
With the powerful connections between these activity, the training program aims to mentor all future student leaders, empowering them with character development and successful goal-setting techniques. We have high hopes that all organizations will utilize the knowledge gained to serve students in the upcoming academic year.
Good luck to all the organizations! Together, let's make a difference and create an extraordinary experience for the students we serve.