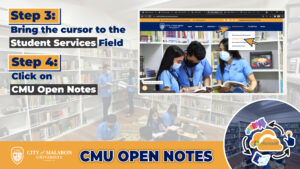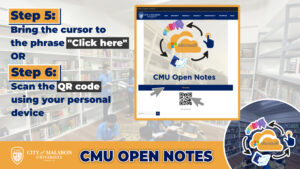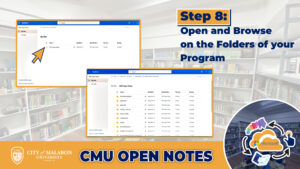 Good News, ​CMU students! You no longer need to request books in our University Library, because finally, e-books are for FREE! ​Here are the ways to access:
1. Visit the CMU website: https://cityofmalabonuniversity.edu.ph/cmu-open-notes/
2. Scan the QR code or click the "Click Here" button to access thenCMU Open Notes.
3. Make sure that you are logged in to your CMU Microsoft Office 365 Account upon registration.
Browse now…because Learning is Free!