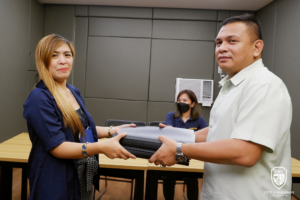 The search for the next University President of the City of Malabon University (CMU) has received two applicants before the deadline of submission on February 21, 2023, Tuesday.
With this, the Search Committee of the University President (SCUP) Secretariat is given two days from February 22 to 23, 2023, to do the compliance check for all the submitted documentary requirements to ensure that both applicants have met the high standards set by the university for this position.
The university's stakeholders eagerly await the outcome of the selection process, as it will undoubtedly have a significant impact on the institution's future.