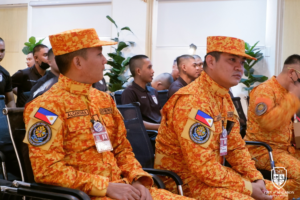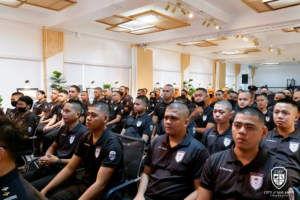 In a momentous turnover ceremony held earlier today at CMU Quadrangle, BS Criminology OJT students were officially endorsed to the Bureau of Fire Protection (BFP). This significant event marks our students' transition from academic instruction to practical training, with the BFP taking responsibility for their supervision and guidance.
As our students embark on the final leg of their OJT program, they will gain valuable hands-on experience in various firefighting and emergency response operations. From fire suppression to hazardous material handling, they will put their knowledge and skills to the test in real-life situations, under the mentorship and guidance of experienced fire officers.
We wish our CCJE students the best of luck as they undertake this critical stage in their academic and practical training. May they continue to uphold the values of excellence and integrity, and serve as model ambassadors of CMU in their future endeavors.