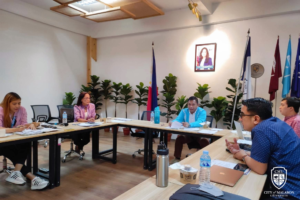 On March 15, 2023, Wednesday, an executive meeting was held at the CMU Hall to reflect and analyze the recently conducted activities that took place last February 2023, including the student Council Election, Love Month Activities, Bloodletting activity, and other student-initiated activities. During the meeting, the participants engaged in detailed discussions regarding the events' highlights and the feedback received from various stakeholders.
With the discussions centered around the cluster area, the meeting served as a valuable platform for the executives to raise their current concerns and share updates with the team, specifically regarding CHED compliance.
The level of detail and analysis are given to these discussions was indicative of the Executive Committee's commitment to staying ahead of the curve and continuing to move forward!