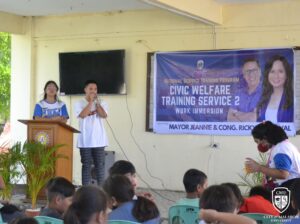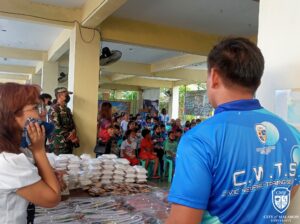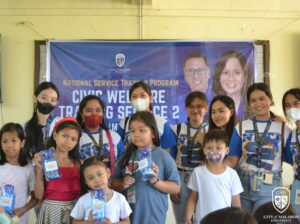 It was a beautiful day filled with education and joy in Brgy. Dampalit, Malabon City!
Our CMU NSTP-CWTS faculty and students had the opportunity to give back to the community by conducting a successful community immersion activity on May 7, 2023.
The children of the community were the main focus of the day, as they received literacy sessions, school supplies, and were treated to a day filled with fun and exciting activities.
Our CMU President, Dr. Glen De Leon, and NSTP Director Dr. Porfirio Catolico, were present to oversee the activities and make sure that the children had a memorable experience.
The ROTC officers also played a crucial role in ensuring the smooth flow of the activity by managing the crowd and documenting the event. Their hard work and dedication helped make the community immersion a success.
This community immersion activity is just one of the ways that we at CMU NSTP-CWTS are committed to giving back to the community and providing educational and fun opportunities for the children. We believe that education is a fundamental right for every child and it is our goal to make sure that they have access to it.
We would like to extend our heartfelt gratitude to the people of Brgy. Dampalit, especially the Dampalit Integrated School for their warm welcome and support. We hope that this will be the start of a long and fruitful partnership with the community.
Let's continue to make a positive impact in our community and provide education for all!