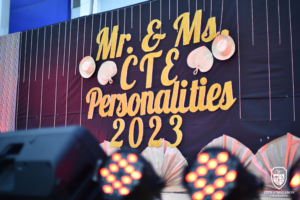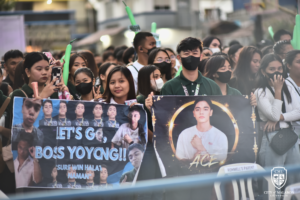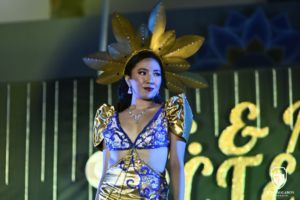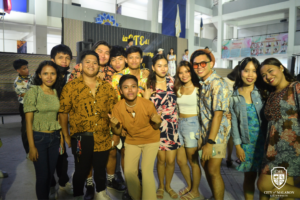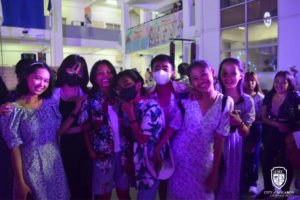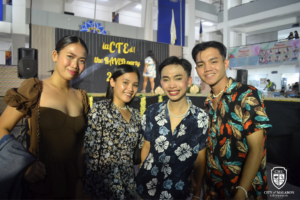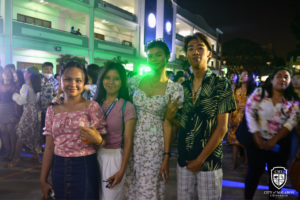 The College of Teacher Education recently held its 3-day celebration, CMUstrongly conneCTEd, which highlighted various activities and events. On March 24th, students participated in Palarong Pinoy, sports games, the Battle of Supremacy Quiz Show, and the Photo Battle for Supremacy. However, the most highly anticipated event was the crowning of the new Mr. and Ms. CMU-CTE Personalities, Ms. Maria Razzel Amante, and Mr. Ace Ibañez from Bachelor of Secondary Education major in English.
On the final day of the celebration, March 25th, the CTE community engaged in various charitable and environmental activities. The day kicked off with a MAKIBATA – feeding program and storytelling at the Longos Daycare Center, where CTE students shared stories and provided nourishing meals for the children. Following this, they participated in the MAKAKALIKASAN – Campus Cleanliness Drive, which aimed to promote environmental awareness and sustainability on campus.
The festivities culminated in RAVED'23, a Hawaiian Party that brought together students from different year levels. The theme transported everyone to a tropical paradise, with Hawaiian shirts, leis, and colorful decorations.
Despite the sweltering heat, all CTE students had a blast during the 3-day celebration, with plenty of opportunities to bond and engage in various activities. The success of CMUstrongly conneCTEd paves the way for upcoming celebration of College of Computer Studies from March 27 to 29, 2023.
Photo credit to Recognized Student Organization CTE